What is Supagard?
Supagard is the UK's market-leading car paint protection company, established over 25 years ago, specialising in exterior and interior protection.
Supagard paint protector offers a high quality finish, protecting the exterior of a car from everything from ultra violet rays, to excess road salt, and even acid rain. No matter what it is that threatens the coating of your car, Supagard offers an extra layer of protection against the forces of nature. It doesn't allow for build-up of oxidation, grime, and protects from paint reduction.
How Supagard works is it creates a protective high gloss finish to paintwork, protecting against environmental and climatic conditions. This makes the surface of the paintwork easier to clean, whilst also aiding in protecting it against everything from acid rain to bird mess.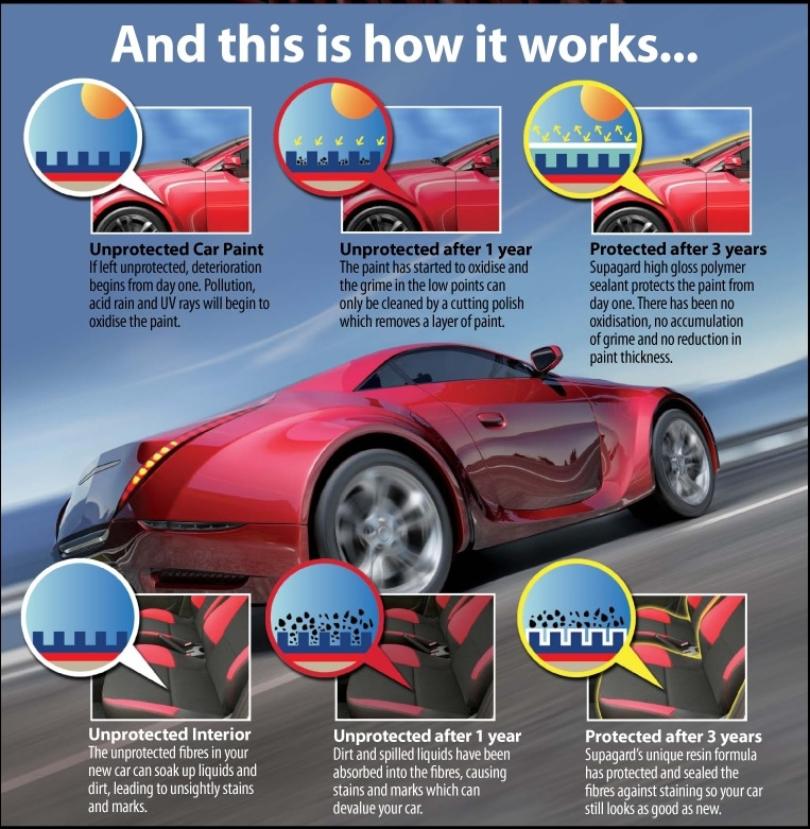 For enquiries & bookings please call or text 07365 106855